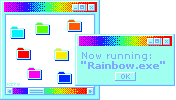 scroll down
fun facts:
Name: logan
i'm allergic to bees, but still lowkey wanna be a beekeeper.
i rarely wear shoes outside
i like to hike into the woods sometimes.
i held hands with a raccoon once and fed it a marshmallow.
i worked as a dog groomer for a year!
i have a cat that doesn't have any eyes.
im bad at dungeons and dragons because i keep making friends with the monsters
im good at sandbox games and mmorpgs
ive worked on a farm, and live in a rural area myself.
i have a large garden and grow my own food during summer
i have two pet birds.. a cockatiel and a parakeet.
Bands:
神様、僕は気づいてしまった, Robert Delong, Fallout Boy, Panic! at the disco, I Don't Know How but they Found Me, Matt Maeson, The Black Keys, Cavetown, Muse, Welshly Arms, Royal Blood, CRX, I MONSTER, MARETU
Youtube Channels:
Good Mythical Morning, Brave Wilderness, A.I. Games
Movies:
Swiss Army Man, The Hobbit, The Martian, Megamind, WALL-E, How to Train Your Dragon, Mulan, Brother Bear, Princess Mononoke
Anime:
Detective Conan, Gankutsuou, XXXHolic, Noragami, One Punch Man, Boku dake ga Inai Machi, Osomatsu-san
Games:
Starbound, Terraria, Mabinogi, Terraria, Minecraft, Uncharted
Stamps & Blinkies: